Macintosh Support
SunRock IT  is a full service Apple® Support Firm
Our owner bought a Mac in 1984, and has turned that knowledge into a company that specializes in Mac support, as well as support for all Apple® products.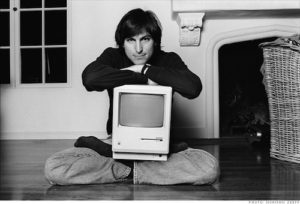 With over 30 years of Macintosh® experience, our technicians provide our clients with prompt, expert service.
SunRock IT offers full Apple support to metro Atlanta companies who don't have the budget or the need to maintain their own in-house IT department. As your outsourced IT department, you will have the peace of mind that your Mac issues are being handled quickly and professionally.
We realize how important technology is to your business, and for that reason, SunRock IT provides one of the fastest response times in the industry. Even the smallest technical issues can become serious if not dealt with promptly by a professional. At SunRock IT, you communicate directly with our technicians, not a dispatch service.
We Love Macs!
Many IT support companies dabble in Apple support, and will tell you "Sure, we can do Macs too.", however, SunRock IT is "overly" passionate about Apple, and Mac Support Service is our primary business.
Don't trust your technology to Windows Support people with limited Apple knowledge and expertise. With SunRock IT, you can be confident that your technology is being handled by Apple experts with years of experience.
Contact us today for more info on how SunRock IT can help you manage your Apple® IT needs!